Whether you're on top of your holiday shopping or not, I have an excellent gift idea for you! The MOA shop is now carrying copies of the Man Ray, African Art, and the Modernist Lens exhibition catalogue.
"This groundbreaking analysis spotlights a select group of Man Ray's photographs within the context of modernist photographic history and the "discovery" of African art by the early twentieth-century avant-garde. Featuring more than seventy photographs by Man Ray—some never before reproduced—alongside many rarely seen photographs of African art by his European and American contemporaries, Man Ray, African Art, and the Modernist Lens uncovers a virtually unknown chapter in both the inventive activities of this celebrated artist and in this overlooked facet of photographic history."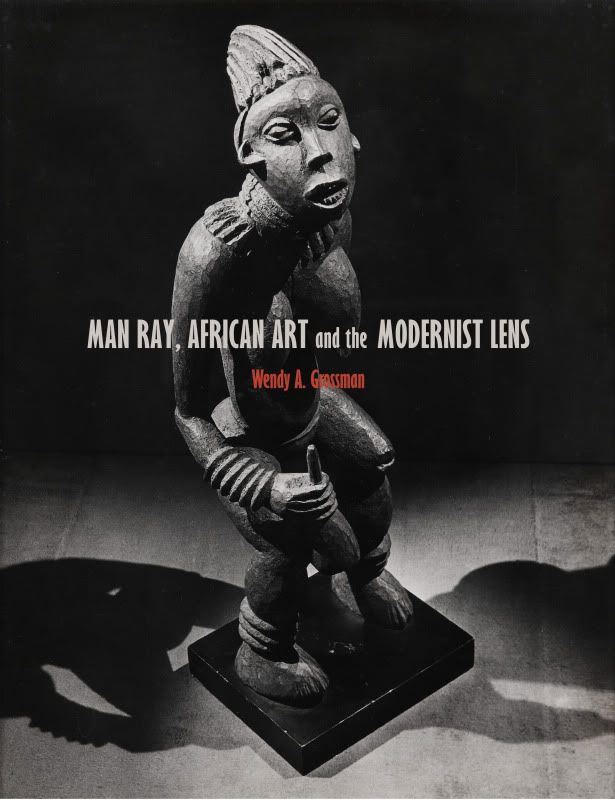 Furthermore, the catalogue has been nominated for the following awards:
The Arnold Rubin Outstanding Book Award 2011
 
This award is given for excellence in scholarship on the arts of Africa and the African Diaspora. It is offered triennially, by the Arts Council of the African Studies Association (ACASA) to a work of original scholarship and excellence in visual presentation that makes significant contribution to our understanding of African arts and material culture. Eligible books are those published on African expressive culture from January 1, 2007, through December 31, 2010, in English. The first award is for a book written by one or two authors, and the second for a book with three or more authors.
 
Alfred H. Barr, Jr., Award
The Alfred H. Barr, Jr., Award for museum scholarship was established by the College Art Association (CAA) in 1980, in honor of the founding director of the Museum of Modern Art and a scholar of early-twentieth-century painting. This award is presented annually to the author or authors of an especially distinguished catalogue in the history of art, published in the English language under the auspices of a museum, library, or collection. Catalogues of public or private collections or significant portions thereof and exhibition catalogues are eligible.
 
Le Prix International du Livre d'Art Tribal
 
In partnership with the auction house Sotheby's, Tribal Art Magazine will present in Paris this fall the second International Tribal Art Book Prize to two books –one in French and one in English-from a select group of nominations.  An international jury awards the prizes based on specific criteria, including the quality
of the evidence presented, the interest of topic to research, iconography and quality of printing, accessibility of the work to a wider audience (price, clarity). 
Man Ray, African Art, and the Modernist Lens opens this Saturday, October 30th and runs through to January 23rd, 2011. The opening reception, which is open to everyone, will be October 29th at 7pm.