Matthias Dornfeld
Crisis Line
October 23 – November 25, 2010
Opening Reception: Saturday October 23  6-9pm
Blanket is pleased to present "Crisis Line" – a new selection of works on paper, canvas and linoleum by Matthias Dornfeld. Born in Esslingen, Germany and based out of Berlin, Matthias Dornfeld studied at the Art Academy in Munich. His work has appeared at galleries and institutions including Ben Kaufmann, Maschenmode, Foreverandadaybuero and Gmür in Berlin; Rowley Kennerk in Chicago, Gio Marconi in Milan, Harris Liebermann in New York
, and Ancient and Modern in London, LaBoum III in Warsaw, Sies und Höke in Düsseldorf, Lothringer 13 in Munich and Kunsthalle Exnergasse in Vienna. This is Dornfeld's second exhibition with the gallery. The artist will be in attendance.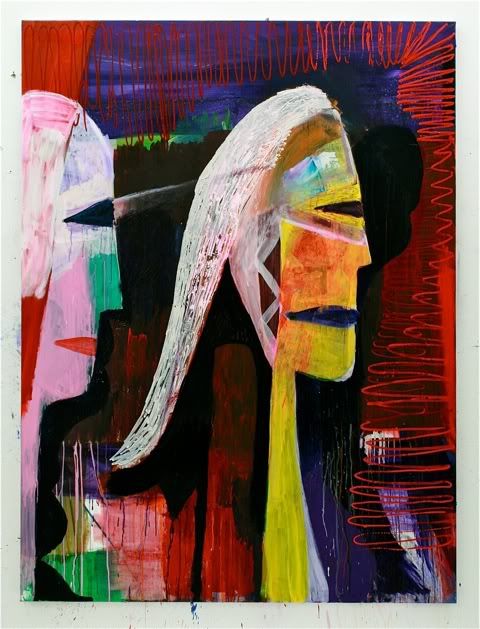 Image: Matthias Dornfeld
O. T. (2 Profis 3008)
2010 
acrylic and gouache on canvas
200 x 150 cm
Blanket Contemporary Art Inc.
560 Seymour Street
Vancouver BC
V6B 3J5
gallery 1-604-709-6100
www.blanketgallery.com